Q. My Skin feels really tight in the morning even after I cleanse, tone and moisturise. Why does it feel like this and what can I do to make it feel better?
A. The problem you describe sounds like dehydration, where the skin suffers from a lack of water which can in turn result in a tight feeling as well as a loss of radiance and the appearance of fine dehydration lines, especially on the cheeks.
Dehydration can be caused by a number of factors such as lifestyle, job, health and home care routine, and there are a number of solutions to suggest, including salon treatments and various homecare products.
Clarins and Guinot both have some excellent facial treatments to help combat the effects of dehydration.
Clarins Tri Active Facial can treat three different skin concerns in one luxurious treatment. Targeted products are used to treat the clients individual concerns making each facial bespoke to that client on that day. Specialised exfoliators, oils, serums and masks can be used to replenish the skins moisture balance and leave you feeling indulged and relaxed.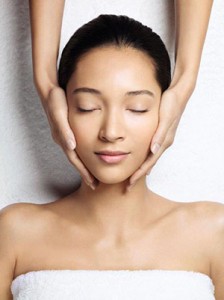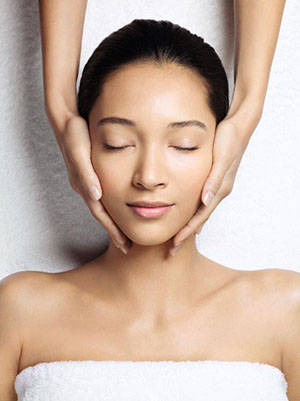 Guinots world renowned Hydradermie facial is an exclusive customised treatment using double inoisation to penetrate the active ingredientsdeep into the skin for optimal results. Loved by celebrities such as Jennifer Aniston and Coleen Rooney this 1hr 15min facial includes cleansing,  exfoliation,  galvanic, high fequency , facial massage and intense masks to rehydrate and regenerate the skin with deep cleansing effects.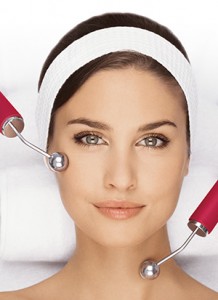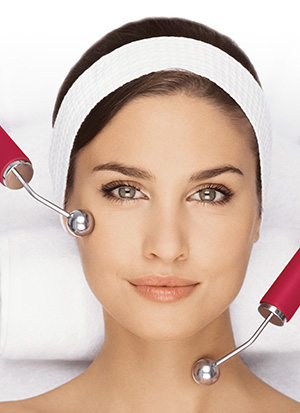 In addition to salon treatments a good homecare routine is essential to take care of your skin on a daily basis and it sounds  like you  already have the building blocks of a healthy routine in place, but there are a few options  to give you skin that extra boost.
It maybe that your current moisturiser is no longer enough for you and a simple change to  a more intense or problem specific product may be suffcient  to ease the symptoms of your probelm. It could also be that the weather has had an adverse impact on the moisture balance of your skin. As we have been locked in the bossom of a seemingly perpectual Narnian winter, your skin may need a targeted treatment for dehydrated in the form of a serum. Serums are a great way to target a specific skin care concern, they act as a boost to the skin as they are packed with active ingredients, delivered in to the skin in smaller moleclues than a regular moisturiser so they are able to penetrate all three layers of the skin, they also aid the absorption of you daily skincare thus boosting it's performance too.
On a weekly basis the additon of an exfoliator will add radiance by removing dead surface skin cells. This is an integeral step in the cleansing of the skin and promotes celluar regeneration giving a healthy, fresh glow to the skin. Removal of these dead skin cells will mean that you are applying your daily skincare in to healthy new skin, and so directly penetrating the pores.
I hope that this information has been of help to you, please feel free to pop into the salon so we can talk you through some specific products to restore the comfort of your skin, we look forward to looking after you.