Meet the Team
All of our team members are qualified, highly trained, friendly and caring individuals who delight in giving you the best possible care.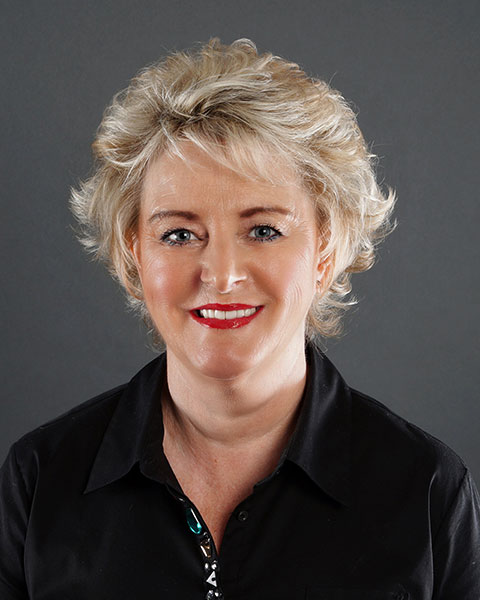 Valerie Simpson
As the owner and leader of the FAB group, I head an experienced team of therapists, aestheticians and doctors, who bring a wealth of experience and client care.
My background as an aesthetician has been a long journey of some thirty years, which includes the launch of The Face and Body Shop in Saddleworth in 1997 now rebranded to The FAB Salon www.thefabsalon.co.uk. My successful business has grown from a team of three to a salon employing twenty plus receptionists and therapists.
As the market trends changed I felt the need to progress and expand on our business model, hence the launch of the FAB clinic www.thefabclinic.co.uk.
I am a hands on leader with a passion and commitment to my clients and staff. My team of therapists are highly skilled and trained to the highest standards both in service and customer care. We always recruit apprentices and take them on a journey of experience and knowledge, they then become our therapist of the future.
If you feel the need to make any suggestions or comments do not hesitate in contacting me. I am always here to help, whatever the query.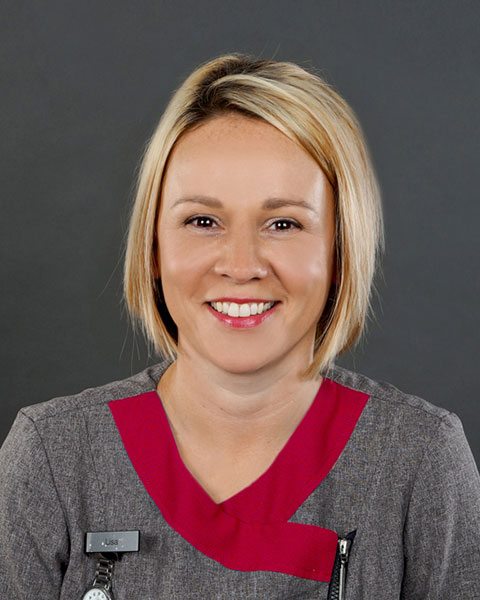 Lisa McGuinness – General Manager
I started working here in 2003 as a receptionist developing customer service skills and product knowledge. I enjoyed liaising with clients and helping them with skincare solutions so much so that I decided to further my skills in the beauty industry and started in-house training towards beauty therapy NVQ 2. Fast track training gave me a confident start into treatment therapy at the salon.
In 2006 my daughter was born, and the following year my son. As they grew older I increased my working hours from part time to full time. This allowed me to develop further product and treatment knowledge from some fantastic companies including Clarins and Guinot. Hungry to learn and develop I trained at Tameside College in NVQ 3 Electrical Facial Treatment and Electrical Body Treatments.
From starting at the salon as a receptionist I progressed to become one of the managers at the salon dealing with all HR matters and organising all forms of training, appraisals, promotions, marketing and social media matters.
I also trained with Syneron Candela in Laser Hair Removal, Skin Rejuvenation, Sublime, Sublative and Acne treatments. This training has given me a wide knowledge of the advanced treatments, including further product and treatment knowledge with Obagi and Medik8.
I am currently studying towards NVQ 4 to broaden my knowledge further into skin consultations and clinical care towards laser and aesthetic treatments.
Karen Schofield - Reception Manager
I joined The FAB Salon on March the 4th 1997, the first day the salon opened. I started my post running reception part-time and over the years with training and support I now hold a fulltime role, my position now is Senior Manager. I have undertaken extensive training in both Guinot and Clarins products and services and I feel I have a lot of knowledge in both brands enabling me to give professional advice to all of our clients. In 1999 I was privileged to be awarded 'M.E.N. Receptionist of the Year', an accolade I will always be proud of. I continue to develop my skills with ongoing training with all of our brands and treatments.
I love all aspects of my job but particularly I like dealing directly with the clients, offering the best customer service and advise that I can. There is never a dull moment on reception, I really enjoy the team spirit with my colleagues and the friendly banter with our customers. I am also willing to go that extra mile to keep everyone happy.
Outside of work I enjoy walking and travelling both here in Saddleworth and abroad with my sister and also spending time with my family and friends. We also have a dog called Amber who I walk regularly, this keeps me fit and young along with all the lovely treatments I have at the salon!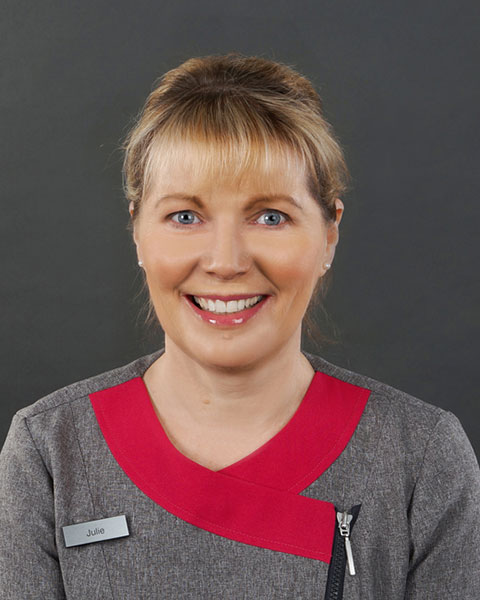 Julie Jones – Reception Manager
I joined The FAB Salon six years ago and since joining I have had the pleasure of working alongside a very professional group of people, who work together to provide exceptional customer service and the best expert advice on all the products and services we offer.
I started my career working part-time on reception, I am now almost full time having been promoted to Manager. No day is the same on the busy reception and I take pride in helping my colleagues and clients alike. I like to treat every client like I also want to be treated, with a smile, efficiency and friendliness.
I feel that the smooth running of the salon reception at The FAB Salon enables our customers to have a great experience with us.
After work I enjoy walking and spending time with my family.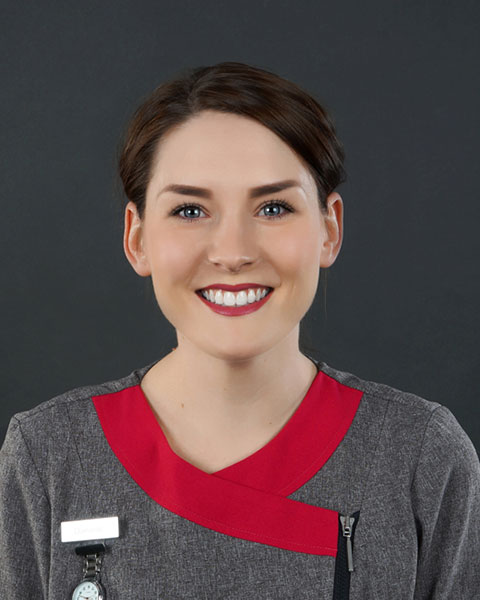 Danielle Blackburn – Head Therapist / Assistant Manager Reception
In April 2013 I returned to The FAB Salon as a Senior Therapist / Receptionist. Prior to this I began my training here as a Junior Therapist and went on to work elsewhere to further my career and skills.
In the time away I worked for Clarins at John Lewis in Cheadle as a Skin Spa Therapist were I performed Clarins specialist treatments, which I now continue to carry out in the Salon. From there I went to Leeds and worked for Liz Earle as a facial therapist and skincare specialist.
In 2012 I decided to return to part-time education and completed by certificate of education at Chester University. During this time I also taught students at Tameside College where I gained valuable experience in both training and assessing learners.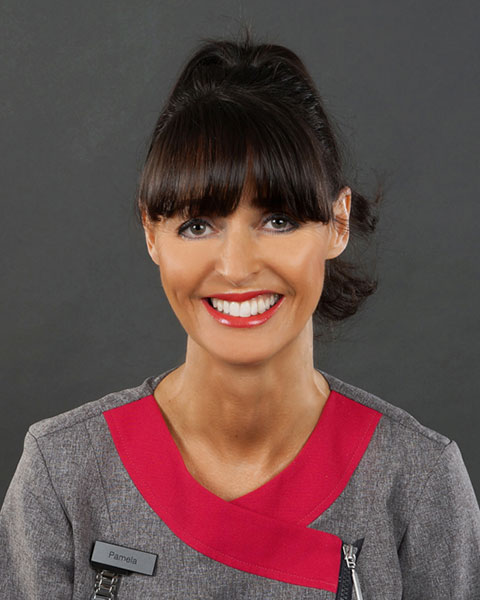 Pamela Norcross – Head Therapist
After qualifying in 1983 as a Beauty Therapist, I furthered my skills by gaining a teaching certificate and undergoing training with Guinot, Clarins and also Caci amongst others. I have gained valuable experience both in the development of customer care, service and treatment.
Working as a Head Therapist for the last seventeen years at The FAB Salon is not only testament to the fact of how much I enjoy my job, but also what a professional and at the same time, friendly salon it is. We all work very closely together helping and guiding the new therapists at the salon. I as one of the Head therapist is responsible for all in house training with our apprentices, I get great joy and satisfaction imparting my knowledge to our young team, I love all aspects of my job but if I am honest my painting is not my strength. You will never see me without a smile on my face.
It is important to me that my clients leave the Salon having had a holistic positive experience, which is enhanced by the relaxing ambiance of the Salon. This is both rewarding for myself and my clients.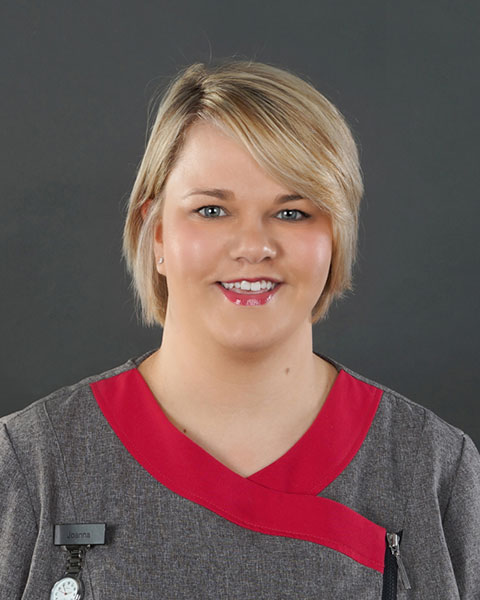 Joanna Lancashire – Head Therapist
I joined The FAB Salon at the age of fifteen, undertaking work experience training. Once I decided this was the career for me I was honoured to be offered a placement during my three years of training at Oldham college.
In 2003 I qualified as a Beauty Therapist and since this time I have progressed from a Junior Therapist to a Head Therapist.
I enjoy my job and like to make my clients feel welcome and always try to help them with whatever concerns they may have. I am proud of what I do and the high quality of products that we use in the Salon, I have trained extensively during my career with skincare houses such as Clarins, Guinot, Caci and many more. I have recently trained in Laser Hair removal and Skin laser which I undertake at out sister company The FAB clinic. This industry is fast moving and I love the fact that I am constantly re-training and updating my skills and knowledge.
I thoroughly enjoy working alongside my colleagues and being part of a friendly team and I look forward to meeting all the wonderful customers that visit our Salon.
Outside of work I love spending time with my dog.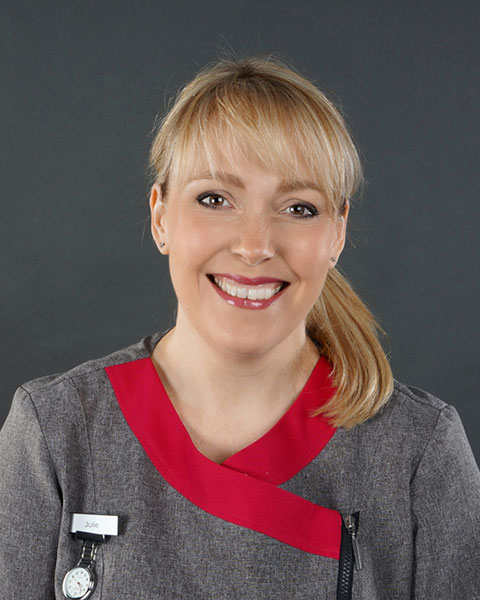 Julie Jackson – Head Therapist
In 1989 after studying for 3 years full time at Tameside College, I qualified as a Beauty Therapist gaining the C.I.B.T.A.C. Aesthetician Face and Body. I have worked in various salons and other areas of the beauty industry and prior to joining The FAB Salon I was a manager of Spring Spa in Cheshire. I joined the team at the FAB salon 17 years ago in a senior role three children later I am now back working part-time and keeping my sanity as Head Therapist.
I am very proud to have been awarded the Guinot Therapist of the year in 2000.
Over the years my talents have naturally progressed into skincare and electrolysis, including advance electrolysis treatments such as skin tag and red vein removal, so it comes as no surprise to me that I am really excited to commence our new clinic treatments, including laser hair removal, laser skin resurfacing and tightening. This is modern skincare at its best, using technology that can really problem solve. I really look forward to using these treatments in helping my clients overcome their concerns.
When I am not working I enjoy spending time with my family and friends.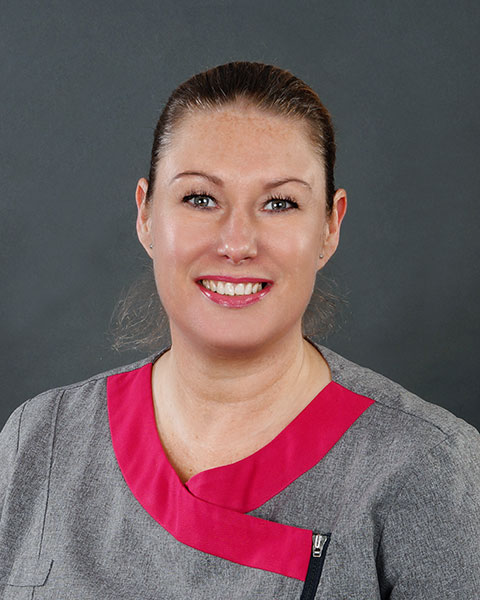 Lindsay Ogden – Head Therapist / Salon Manager
I have worked at The FAB Salon for over 10 years and currently hold the position of Head Therapist. I was headhunted from a prestigious Cheshire clinic, after having managed that for several years. I have also had the opportunity to work overseas in Dubai training other therapists in the art of Laser.
I have 23 years experience within the beauty industry, and one of my greatest career achievements was winning the national title of 'Professional Beauty Therapist of the Year', an accolade I will always be proud of.
My work here involves not only looking after my clients but also nurturing and encouraging all junior members of staff. I am always more than happy to pass on my wealth of experience and professionalism to our apprentices. It is my duty to maintain the efficiency of the salon, making sure everything is in tip top condition; clean, comfortable and relaxing.
I give 100% dedication to all my clients and hope that they go away from the Salon, not only having had a great experience but also with the knowledge that I have passed on to them, how to continue with The FAB Salon skincare routine which is best for them at home. I love all the treatments I do especially facials and electrolysis. I have recently trained in Laser Hair Removal and Laser Skin Rejuvenation and feel this gives me more tools and expertise for my clients.
Outside of work I enjoy my involvement with St Edwards Church and also spending time with my daughter Isabella.
Lauren Bailey-Munroe - Head Therapist
My career started over 8 years ago with my initial training at the renowned 'Manchester college of Beauty'. I was fortunate to enough to work for Urban Spa in Harvey Nicholls Manchester before deciding to travel the world. My last position before joining The FAB Salon, was in a day Spa in Australia which I did for six months and really enjoyed the experience.
In July 2010, I joined the team at The FAB Salon and feel privileged to be part of a Salon where such high standards and excellent customer service are at the heart of my work.
Whilst I thoroughly enjoy all aspects of my job, I like to do hair removal and eye treatments. In the future I look forward to keeping up to date with developments in the industry and hope to provide my clients with cutting edge treatments to the best of my ability and to the highest standard. On-going training is very high on my list, so I recently undertook Laser Hair Removal and Facial Laser training with the elos plus platform. I work between the salon and clinic giving my clients the best results they can achieve. I will be doing my NVQ level 4 later in the year so that I will be qualified for more advanced procedures.
Outside of work I like to keep fit and spend time with my family.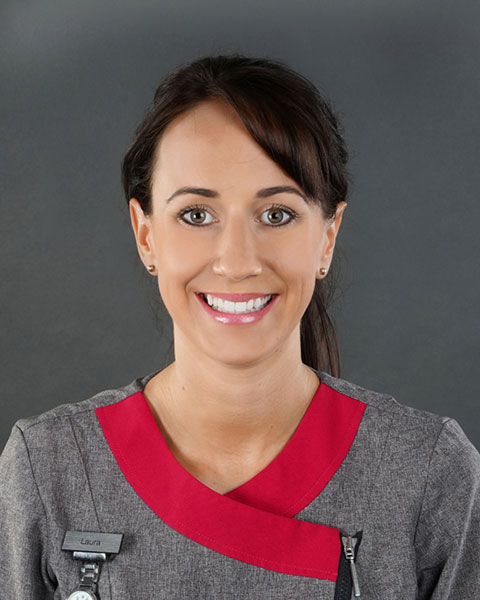 Laura Baron - Head Therapist / Nail Technician
I joine The FAB Salon in 2010 as a nail technician and although nails was what brought me into the industry I was keen to extend my skills by undertaking further training. So I went on to gain my NVQ 3 Beauty Therapy, and I can now offer a complete range of treatments and services.
I have been lucky enough to extend my skills with international travel, working in Australia for a year developing new techniques and using a wide range or products and brands.
Nails are still the best part of my job, I love the precision and artistry of the work and the fact that the results are visible to the client all the time and a reminder of the treatment and service they have had.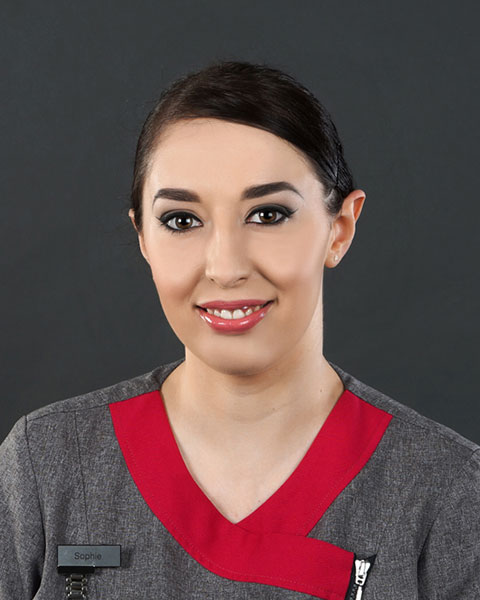 Sophie Kilduff - Head Therapist
I have 7 years' experience within the beauty industry having trained at Huddersfield University College. Before joining the salon I have worked in several other beauty salons and spas and undertook a variety of different training courses for products and treatments over the years. Which include Decleor, Espa Clarins and Guinot, this enables me to not only perform enjoyable treatments to all of my clients, but allows me to deliver professional knowledge.
I have been at The FAB Salon now for over two years and I particularly like massage and facial treatments which I also find very relaxing. Working with the team at The FAB Salon gives me a lot of job satisfaction, it is not only professional, but is also very friendly. My strength is my compassion and also my ability to get on with my clients and peers alike. I especially like to make my clients look and feel at their best.
When I have time to chill I like reading and travel, and of course shopping...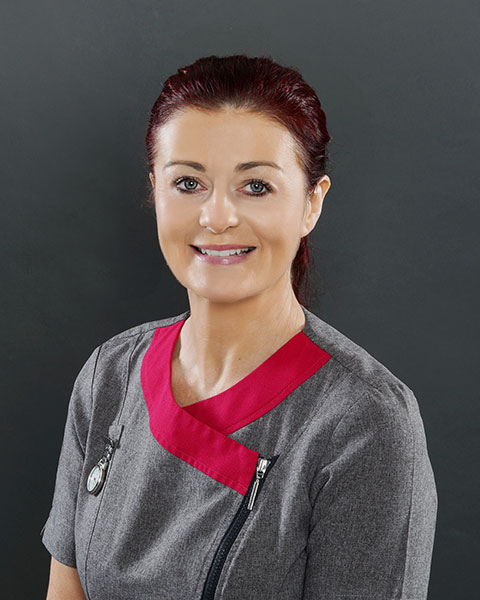 Nicola Nicolson - Head Therapist
My name is Nicola and I have worked in the beauty industry for over twenty-five years. I am a highly qualified and experienced therapist, with various qualifications and training in my chosen career.
During my time as a therapist I have veered towards the holistic treatments, I specialise in Reflexology, Indian Head Massage and Hopi Ear Candles, I feel my strengths are empathy and care with all my clients although I do enjoy the variety of treatments that I undertake.
I have been at the FAB salon now for a number of years and working part-time gives me the flexibility to care for my family. I really enjoy helping nurture our junior members of our team and I get along well with all the team at FAB.
In my spare time I enjoy running and visiting the gym, along with spending time with my family and 3 dogs.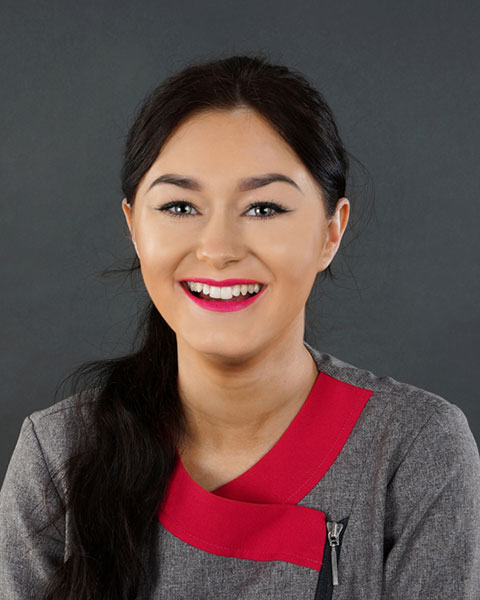 Jodie Russell - Head Therapist
I joined The FAB Salon in 2015 as an apprentice NVQ level 2 therapist at Oldham College. I am now qualified and working towards my level 3 at Tameside college, I am almost at the end of the course and hope to go on and complete NVQ level 4.
I really love the industry I work in, and enjoy all aspects of beauty therapy. I really enjoy doing nails and facials and try my best to make every client feel special. I am constantly training in salon with Clarins and Guinot on new treatments and product knowledge, and with my peers in more advanced procedures like LVL lashes and HD brows.
I am friendly and outgoing and always have a tale to tell.
When I am not in work I spend time with my family and friends.
Emma Ashley – Therapist
I joined the FAB salon in 2015 after completing NVQ level 1 & 2 in Beauty Therapy at Oldham College. I also qualified in VRQ non-surgical face lift and ear piercing. My favourite treatments are massage, facials along with specialized eye procedures like LVL lashes, threading and c.a.c.i. eye lifts. I also enjoy depilation and hope to move on to laser therapy in time. My goal at the FAB salon is to undertake more advanced training courses and grow to be a Head therapist.
Outside of the salon I am a keen member of my local brass band in which I participate in many competitions. My main instruments that I play are the horn and trumpet and competing at this level takes up most of my leisure time, and I fortunate enough that the salon allows me to do this.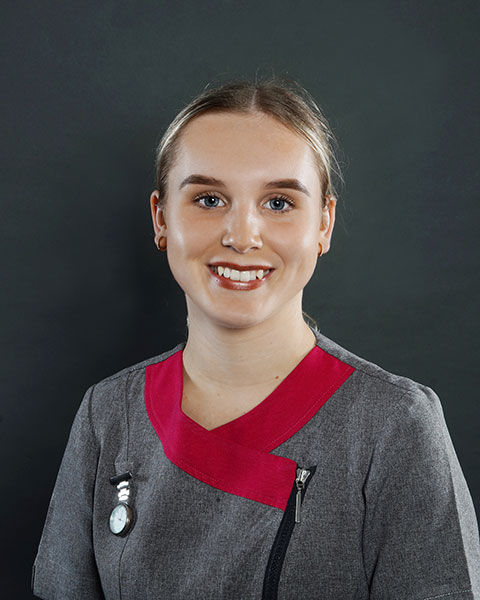 Emily Andrew - Therapist
I am a qualified Level 2 Beauty Therapist having recently been promoted from junior status. I will be continuing my studies towards Level 3 qualification at Oldham College alongside my position at the Salon. I am also a qualified make-up artist with several years' experience and I am hoping to further my skills working here at FAB.
I am delighted to be working at such a prestigious salon with great colleagues who offer the best support so that I can become a more advanced therapist. My colleagues are so friendly and helpful and it is great to be part of a successful team. I particularly enjoy massage and nail treatments as well as learning the latest treatments and products from Clarins and Guniot.
In my spare time, I enjoy dance and experimenting with theatrical make up.