Clarins Body Treatments & Wellness Treatments
Rebalancing Massage with Essential Oils
Relax your body, restore your energy and ease muscle tension with this result driven treatment. Our skilled therapists will adapt their pressure to your preference and needs. Choose between 'Tonic' Oil to help stimulate the body and mind or 'Relax' Oil to invoke a feeling of absolute calm.
Deep Tissue Massage
Whether you've pushed yourself at the gym or had a hectic work week, this intensely therapeutic massage will ease tense shoulders, back knots and aches. Aromatic essential oils supercharge the stress-relieving benefits, restoring your sense of wellbeing.
Body Shaper
In this treatment we combine draining and detoxifying massage with potent plant enriched products to enhance your silhouette. Like all of our treatments, we'll start with a comprehensive skin analysis so we can best tailor it to you and your body. From firming to tightening to brightening and rehydrating, we'll make sure you leave feeling your most confident.
Body Renew
The wear of day to day life can be a lot for your body to take. This blissfully relaxing treatment will refresh your skin, bringing you, back to you. We start with a gentle exfoliation to detox and renew the skin, then add an indulgent layer of lotion to deliver deep hydration. Ultimately enhancing not just your body, but also your mind.
Mother to Be/New Mother
Our specially created treatment focuses on nurturing your body both during and after pregnancy – a period of great change. Using the most gentle products we'll nourish stretched skin, whilst improving its tone and elasticity. Our massage will aim to release tensions, reduce heaviness in the legs, fight understandable fatigue and give you permission to think about nothing other than yourself for an hour.
Wellness Treatments
Beauty Sleep
It's called beauty sleep for a reason. Because a lack of sleep can really take its toll on your skin. But don't panic, using specially selected products and gentle massage movements, we'll relax you from head to toe. By inducing a meditative state, you'll be simultaneously aware of every touch, whilst also in a dreamlike, zen space of relaxation. Which is proven to increase your sleep quality. Expect immediate beauty results and long-term wellbeing benefits. Skin is soothed, radiant and refreshed, whilst stress is diminished.
Rise & Shine
Boost your mood and lift your spirits Lack of energy, feeling run down and stressed? This revitalizing treatment includes a stimulating body massage and a reviving facial to leave your skin radiant and dewy. You will feel recharged, invigorated and ready to take on the day (or the evening!) ahead.

Collect Points on Clarins Products
The FAB Salon is one of only 20 Platinum Awarded salons in the whole of the UK and Ireland.
We are pleased to offer our clients a very generous reward scheme with all Clarins product purchases. With 'Clarins For Me', for every £10 you spend on Clarins products, you will receive £2 worth of points.
Your reward points can be redeemed against Clarins products of your choice. The more points you collect, the more valuable your gift becomes.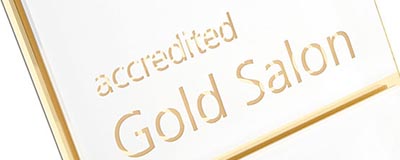 Customer Testimonial
"Enjoyed some much needed 'me time' today with an amazing Clarins Rebalancing Massage. As always, all the staff were friendly and welcoming and my therapist was fantastic. Can't recommend the FAB Salon enough – I feel thoroughly replenished after my visit (and I smell amazing because of the beautiful products) Thank you."