Clarins Body Treatments
Rebalancing Massage
With Relax or Tonic Essential Oils.
A deeply relaxing and rhythmic full body massage which uses a bespoke sequence of slower movements and pressure point techniques to release even long-standing knots and tensions within deeper muscle layers. The effect is intensified with an essential oil blend rich in either soothing basil, camomile and petit grain or invigorating rosemary, mint and rosewood.
The Energising Back, Neck & Scalp Massage
A detoxifying and decongesting back cleanse and massage.
Helps restore fresh, blemish-free skin whilst a deep tissue massage melts away tension and soothes tired muscles. The perfect post-exercise pick-me-up.
Signature Polish
Intensive double exfoliation deep cleanses and retextures for a body that's super soft, supple and smooth. It also helps minimise dark spots and stretch marks so skin looks fresher, brighter and more even toned, the final touch is a deeply conditioning application of body lotion.
Signature Body
The Signature body is a treatment that offers you the choice of the three specialised treatments, prescribed by your therapist to give your body the uptmost in body treatment. After just one treatment your skin will look and feel incredible.
Contour Shaper –
An intensive treatment to sculpt and firm your body.
Includes over an hour of contouring massage to deeply drain and firm for more refined body contours. A thermo-activated body mask boosts micro-circulation to target areas of stubborn and newly forming cellulite. Your skin will look and feel firm, soft and smooth.
Moisture quencher treatment –
Intensively streamlines body contours with skin refining exfoliation, sixty minutes of detoxifying and sculpting massage and a super-shaping body mask. A pampering shortcut to a body that's svelte, toned and silky-smooth.
Skin Smoother
An intensive double exfoliation treatment to deep cleanse and retexture skin.
This complete exfoliating treatment is the ideal preparation for all Clarins Body Treatments. Using both mechanical and biological exfoliation techniques, it promotes extremely soft, bright and more evenly toned skin.
Beautiful Mother To Be or Beautiful New Mother
Pure indulgence for face and body, adapted to pre and post-natal stages of pregnancy and how you look and feel. Eases backache, fluid retention, stress, fatigue and tired legs, as well as improving skin tone and elasticity. Afterwards, you'll feel energised and wonderfully relaxed, with baby-soft skin.
The Sun Glow
The ultimate self tanning treatment for face and body with skin-smoothing exfoliation, a deeply pampering application of an award-winning self tanner and an all over gorgeous, long-lasting, golden colour that looks as natural in winter as in summer.
Collect Points on Clarins Products
The FAB Salon is one of only 20 Platinum Awarded salons in the whole of the UK and Ireland.
We are pleased to offer our clients a very generous reward scheme with all Clarins product purchases. With 'Clarins For Me', for every £10 you spend on Clarins products, you will receive £2 worth of points.
Your reward points can be redeemed against Clarins products of your choice. The more points you collect, the more valuable your gift becomes.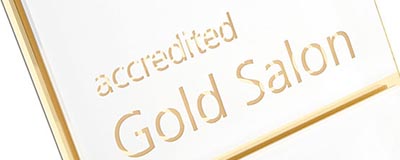 Customer Testimonial
"Enjoyed some much needed 'me time' today with an amazing Clarins Rebalancing Massage. As always, all the staff were friendly and welcoming and my therapist was fantastic. Can't recommend the FAB Salon enough – I feel thoroughly replenished after my visit (and I smell amazing because of the beautiful products) Thank you."