Q. I am 38 years old and have been suffering with acne like spots around my mouth and chin. Why is this happening and what can I do to treat it?
A.When we think back to our teenage years there are many things we'd give out right arm to have back. We spend hours in the gym trying desperately to regain our teenage figures, we long for the days when the most important and pressing issues in our lives where which party to go to at weekend and who is the best looking member of New Kids on the Block. One thing we never get nostalgic about is our problem, acned, hormonal skin, but a recent survey by the Acne Support Group found that 15% of women are still affected by acne well beyond their teens.
Adult acne is no different to normal acne; it is only given this term to distinguish sufferers from the teenagers we normally associate with spotty skin. Acne is an inflammatory skin condition that most commonly affects the face, chest and back; and experts believe that acne is caused by sensitivity to the male hormone testosterone. That is not to say that sufferers have more of the male hormone, just that they are more sensitive to testosterone which can trigger acne. The rush of hormones associated with puberty explains why teenagers are prone to acne and why women may be prone to spots around their period.
Hormonal cane is usually characterised by large and painful spots around the jawline and chin, which does sound like the type you describe, but stress, poor diet and unsuitable beauty products can also be contributory factors.
In treating acne it is essential to try and keep the skin as clear as possible. Cleansing and toning the skin morning and evening to remove surface dirt, bacteria and make up is essential and regular exfoliating is a must. Try and avoid a grainy exfoliator if the acne is sore and red, as there is a danger you can scrub to hard and cause inflammation. Instead try a liquid exfoliator such as Clarins Gentle Exfoliator Brightening Toner £25. This product uses alpha hydroxy acid, glycolic acid and salicylic acid to clean the pores and brighten the complexion.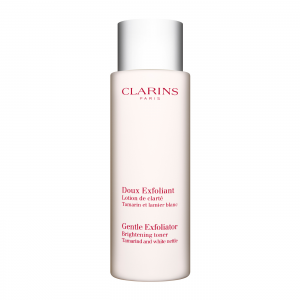 It is also common for sufferers to try and mask the problem with heavy liquid foundations and these can aggravate the skin and block pores. Try using a loose powder foundation such as Clarins Skin Illusion Loose Powder Foundation £28, this will be lighter on the skin and is less likely to cause irritation; available in 6 shades it can be built up to conceal imperfections.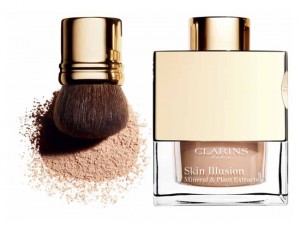 A great salon treatment for deep down cleansing is the Guinot Hydradermie Double Pro, this luxury facial achieves instant results and the benefits can be seen for up to four weeks after treatment. The facial uses galvanic current to penetrate all three layers of the skin and specific intensive treatment gels are used to address the client's individual concerns. The facial then uses high frequency to sooth and cleanse bacteria from the skin. The facial does include a full skin analysis by your Guinot specialised therapist who can then assess your individual needs and recommend an appropriate treatment plan and homecare products.
All our staff are fully trained to be able to help you with advice and we know that acne other skin conditions can not only affect your appearance but also your self-confidence, so please feel free to visit us as soon as possible so that we can help you find a way forward.
We look forward to seeing you soon and hope that you feel slightly better knowing that this is not an uncommon problem. I prefer your chances of treating your teenage skin aged 38 than I do of my chances of regaining my teenage figured aged……..