Q. I have a wedding coming up in the next few weeks and would like a tan for the big day; I have red hair and very pale skin and am wary of tanning products looking fake and too dark. Can you suggest anything for a healthy natural looking tan?
A. Everyone feels better with a tan, but there can be a very fine line between sun kissed glow and mahogany sideboard. In our search for the perfect sunless tan to use in salon, we tried almost every tan on the market with results varying from Ronseal wood stain to the full David Dickinson rust like lustre of the Ready Brek man on a cold winter's morning. We did this selflessly so that you didn't have to. Our extensive search for the holy grail of natural looking tan led us to the multi award winning Xen Tan.
Xen Tan guarantees that whatever your skin tone , they have the perfect product for you, with three natural looking tones of application- dark, mid and gradual. The founder of Xen Tan has a complexion similar to the one you describe as having yourself and had suffered with fake looking, orange toned results for years, and so developed her tan with ingredients to create a long lasting, natural olive tan with a flawless finish. The product itself is packed with moisturisers to nourish the skin and keep it perfectly hydrated, ensuring that the tan develops and fades evenly and smell delicious too. Another huge advantage to this tan is that it reacts with the melanin in your skin, developing to the individual and their skin tone; this means that the tan will not go any darker on the skin than that person would go with natural sun exposure.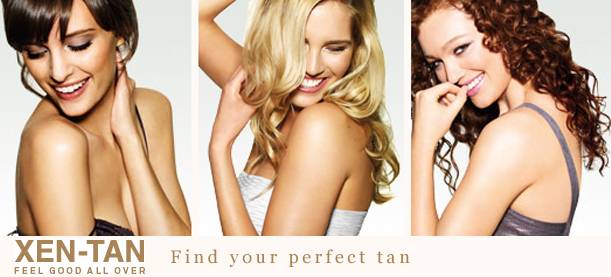 If any further reassurance was needed that this is the perfect tan for a natural glow, then this is it; Xen Tan was the product that Kate Middleton used the day she graduated from commoner to royalty on the day of the royal wedding!
The tan can be purchased in salon for home application if you are an experienced user of tans or we do offer a range of expert tanning treatments in salon from the full tan treatment including a full body exfoliation to a tan application treatment for those short of time.
I would strongly recommend that you have a trial run before the big event, be that with one of our specialised salon treatments or a home self-application. This will put you at ease with the product and help you decide of the level of tan you would like to make sure you channel your perfect inner-duchess in the big day.