Q. Help! What do I get my mum for Mother's Day? My mum is 56 and doesn't really pamper herself, but I know she would enjoy it if she would just make an appointment, what can I do to introduce her to beauty?
A. All mothers need some intensive R&R every now and again. Taking on the problems and dilemmas of the whole family can be a stressful and tiring job, and mother's day is the perfect time for you to acknowledge that all her effort, love and even the nagging doesn't go unnoticed and is appreciated.
A lot of the time once we get a client in through the door for their first treatment, it starts the beginning of a hard to kick pampering addiction, and they wonder why they have never done it before.
A great way of getting Mum to come in and pamper herself is to buy her a voucher, that way the money is already spent and she can't go spending it on something dull and practice like a new apron or an ironing board cover. You can specify the treatment you would like her to have on the voucher, if there is something you know she would really enjoy or you can buy the voucher for an amount of money and she can spend an afternoon with a cup of tea (or in the case of my mother a large glass of wine) and decide which treatments she like the sound of.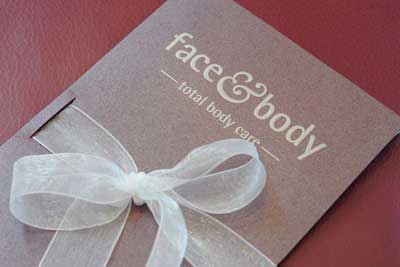 If you are worried that simply buying the voucher would not be enough of a push to get her to come in, you could book to come in together and bring her to the salon yourself to cut down on the anxiety of coming into an unfamiliar situation, this also means that you get to treat yourself too, win/win!
We also have a wide and varied range of homecare products so that Mum can get into a good routine at home and once familiar with using products and the idea of a looking after herself as well as she looks after everyone else, she may be more open to the idea of a salon visit.
We know that coming in to salon for the first time can feel intimidating and unnerving for people who are not used to it and we always go out of our way to make sure that clients feel welcome and at ease. We enjoy looking after our clients and making sure they get excellent treatment results, and we look forward to hopefully looking after you and your Mum soon.