Q. My daughter has her school leavers prom coming up and wants her nails to look like the celebrities in magazines, but she is a nail biter and I am reluctant to let her have false nails on, is there an alternative?
A. Lets begin by thanking our friends across the pond in America for the new tradition of prom. When did we move on from pop and crisps in the school hall, wearing your favorite aran cardigan? Times they are a changing and prom has become a huge milestone for teenagers across the country. The need for them to feel their absolute best and look like a celebrity on the red carpet is as much a part of the night as the party itself, but I understand your concern that she may be a little young to begin  to indulge in the world of added aesthetics at a time when her youthful beauty will shine through unaided, without the extra help that those of us who remember pop and crisps in the school hall need now a days.
Nail extensions are a great quick fix for added nail length and a truly glamourous look. The number of styles and designs available is mesmorising and as a one off treatment and worn for a short time nail extensions shouldn't do too much damage to the natural nail plate. Nail extensions are a high maintenance investment and the buffing required to attach the extension can result in weak, peeling and sore nails.
There are a few alternatives available and the right option for you may depend on how much time there is until the big day. The first thing I would recommend is a Nailtiques manicure and homecare routine. Created for individual nail conditions requiring specific treatment , each formula offers special ingredients to bond the nail layers together. Formulas are available to treat hard and brittle nails, weak, peeling and soft nails and excessivley soft and peeling nails. As well as protien formulas, Nailtiques offer a full range of handcare products to soften and hydrate cuticles, moisturise and nourish the nail plate and condition the hands. Nailtiques has been awarded "Best Treatment for Problem Nails" for three years in a row and has entered InStyle magazine's prestigious hall of fame.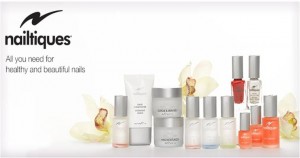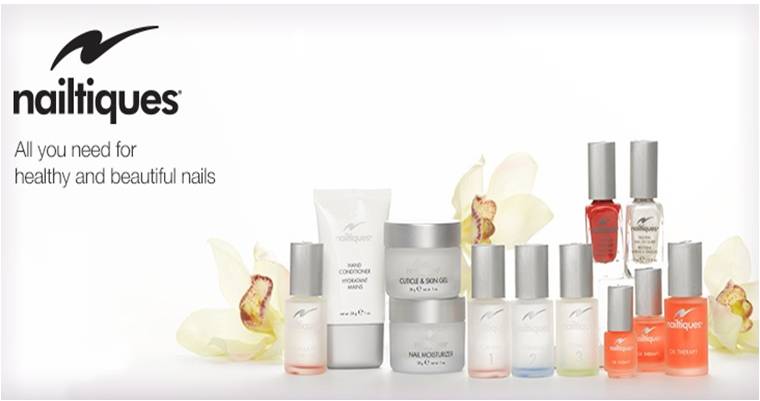 After prolonged biting your daughter's nails will probably be weak and prone to separating and peeling due to the nature of how they have been ripped by the teeth. After only a few weeks of using Nailtiques formula 2 for weak, peeling and soft nails she will notice a dramatic difference in the length and strength of her nails and once she begins to care for her nails the urge to bite them should subside. Once her natural nails have made an improvement she would be fine to have a regular or spa manicure on the day of the event to make her nails look groomed and party ready.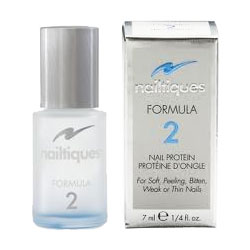 However if time is not on your side another alternative would be a shellac manicure. Shellac is a gel polish, a hybrid between a true gel (which can be used to create extensions) and a regular nail varnish, it goes on like varnish, so it doesn't look thick and false, and sets like a gel so that there is no chance of smudging, and no dry time after the treatment. As this product sets like a gel it will stay in it's immaculte salon finish for 2-3 weeks (depending on you r natural nail growth) without chipping or peeling and as it is not a true gel there in no buffing to the natural nail plate. The shellac treatment cannot add length to the nail but it does give a groomed A list look and is availale in a calvlcade of colours, that won't damag the nail, but will stay looking fresh for 21 days.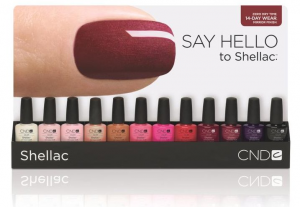 Shellac is a short term answer to the immediate issue of glamorous nails at the prom, the Nailtiques is a more long term solution to the nail biting problem and will ensure that every future party and event is celebrated with beautiful A List nails.
Hope this has helped, and I hope your daughter enjoys her special night.