Q. I have been spring cleaning my make-up bag and would like to update my look, as I feel like I am stuck in a rut wearing the same colours for years. I am 50 years old, so I don't want to anything dramatic, but I would like a change.
A. Spring is my favourite season, leaping lambs, blossom on the trees, everything blooming and colourful and it's the season furthest away from winter!
Spring cleaning gives us a feeling of revival and renewal for the rest of the year, whether it is in the home, in your wardrobe or in this case in your make up bag.
Subtle changes with your make up can have a dramatic effect not only in the way we look but also in the way we feel. Make up is a most wonderful innovation with the power to turn back the clock, disguise imperfections and send a message to the outside world on how we feel about ourselves. Wearing the same make up for any extended period of time can make us stuck in that time and place; you will no doubt have changed in that time and your make up should grow with you as a symbol of that personal evolution.
A nice way to update your look for the spring season (and beyond) is to change your base product. Why not try a shift from heavy foundation products and try a lighter textured tinted moisturiser or Clarins BB (blemish balm) cream for a light yet flawless daytime look. Both products offer coverage and luminous radiance to the skin whilst also offering moisture and sun protection factors to the skin. Changing the textures of other products such a blushers from powders to cream can also help deliver a natural healthy lustre to the skin and give a more current contemporary look.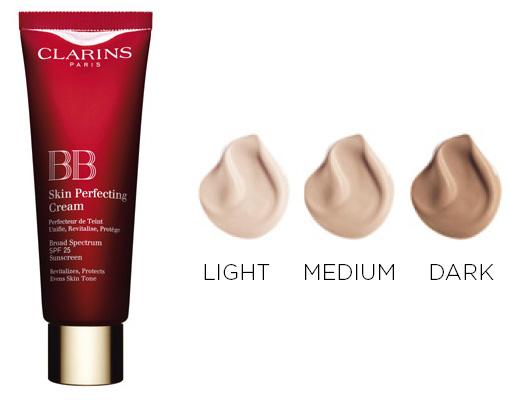 The smallest change which makes the greatest impact is to refresh the shade or colour of your lipstick.
There are so many different colours and finishes that you will be spoilt for choice. The right colour can have a dramatic effect; get it right and you have instant transformation. The right colour can make the perfect statement whether it is for relaxed daytime chic, instant evening glamour, a fashionable seasonal boost to stay en vogue or a classic staple for a timeless look. This spring orange is "the" colour of the season and there are shades to suit every age and skin tone, so it's not as scary as it sounds to keep up the trend.
In salon we always have a Clarins Colour expert on hand to talk you through all the latest collections and answer any questions you may have to find the perfect products for the look you want to achieve. Please feel free to call in for a full consultation and why not bring your make up bag with you, we're happy to help you spring clean.