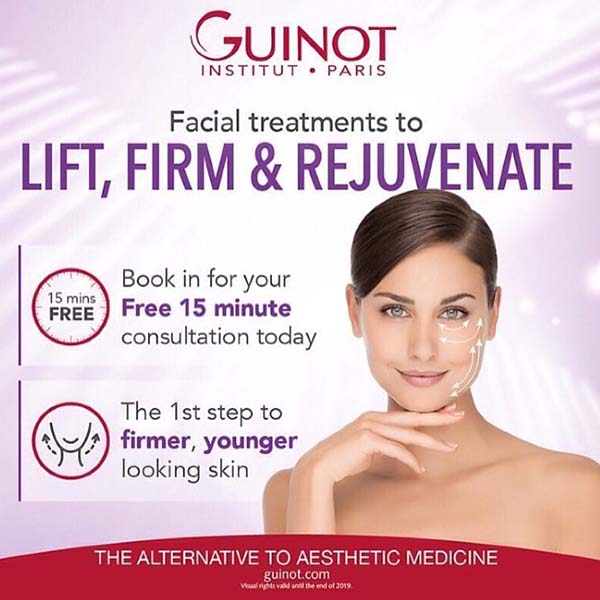 Why not try one of our NON-SURGICAL lift treatments for instant results? Our Guinot facelifts include:
Liftosome
Liftosome uses the key active ingredient Pro-Collagen concentrate to restore the skins elasticity and firmness. The therapist will use the heat-diffusing Masque Thermolift which will mould to the contours of your face, it will redefine the facial features and improve the absorption of the pro-collagen active ingredient. After a relaxing massage using an anti-ageing active ingredient packed serum, your skin will be firmer and more youthful.
Hydradermie Lift
Hydradermie Lift is the 'instant lift in' treatment. This treatment will use facial muscle stimulation which will instantly lift your features.
Hydradermie Lift Deluxe
The personalised Hydradermie Lift Deluxe treatment offers a combination of both the lifting benefits of the Hydradermie Lift treatment and the anti-ageing benefits of the Hydradermie Youth Age Logic treatment.
To book your facelift consultation or treatment call Lisa on 0161 627 1114