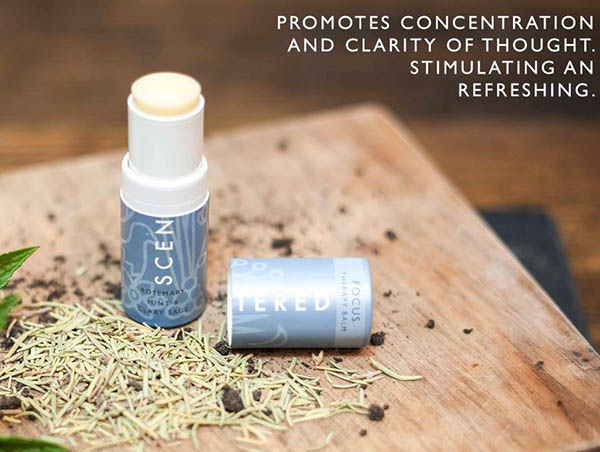 Scentered is a unique range of 100% natural aromatherapy products
Created to help you stay centred, wherever, whenever, is Scentered – 100% natural aromatherapy products, made with the finest essential oils.
The Scentered balms are fully portable and encourage you to stop, take a moment for yourself, breathing renewed positivity into a busy lifestyle.
How do you use Scentered Therapy Balms?
To get the benefits from your balm simply:
✔ Stop -and apply the balm to your pulse point
✔ Inhale- the fragrance deeply and exhale
✔ Reset- your mood and get on with your day
Unlike other aromatherapy sprays and oils a balm won't evaporate, allowing you to benefit from a longer lasting fragrance.
Buy your Scentered Therapy Balms from the FAB Salon for just £14.50