The Face and Body Shop was established in March 1997 in Grotton. Since then it has undergone a huge expansion taking it from 4 to 8 treatment rooms, from 3 staff to over 20 and won some of the beauty industry's most highly coveted awards as well as business and service awards, and in 2015 we are delighted to announce the evolution of the brand from The Face and Body Shop to FAB Group.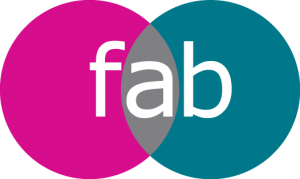 Valerie and Steven Simpson, owners and driving forces behind the success of The Face and Body Shop have extended their business and now Fab Group will now encompass The Face and Body Shop as the newly named FAB Salon and they are excited to introduce FAB Clinic and Fab Windows to their portfolio.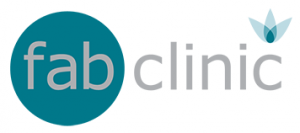 Valerie says "The introduction of FAB Clinic alongside FAB Salon will allow us to offer the most state of the art cosmecutical products and treatments as well as aesthetic interventions such as anti-wrinkle injections and dermal fillers.
Using only the finest products available on the market we can give genuine life changing results for concerns such as anti-aging, hyperpigmentation, vascular legions, acne, scaring, deep set wrinkle, laser hair removal and much more, using a range of treatment such as laser, sublative, sublime, skin rejuvenation, peels and dermalrollers.
Our cosmecutical skincare lines offer clinically proven results and we are honoured to be one of only a handful of clinics in the country to be able to bring you Elizabeth Arden Pro products before their national launch later this year"
The Fab Windows venture has been years in the planning as a result of sourcing issues for the window displays for the now FAB Salon. Steven says "The windows at Fab Salon are a great communication tool for letting our clients and customers know what is happening in salon at a glance and for years we have struggled to find the right kinds of materials to display our message, so we decided to do it ourselves to take the stress out of it for everyone else"
Fab Window displays has a vast range of decorations and display materials for any and every kind of event or season and it's all at the click of a button on www.fabwindowdisplays.co.uk

2015 is going to be a really exciting time for everyone involved with FAB Group, if you would like any further information on any of our ventures please contact us on 0161 627 1114, where we will be happy to help in any way.