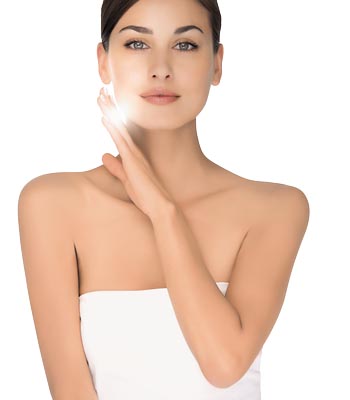 Women of all ages are concerned about their skin's beauty and youthful appearance. Hydraderm Cellular Energy & Hydraderm Cellular Energy-Lift offer a real alternative to aesthetic medicine, by stimulating cellular energy for a youthful looking skin.
Hydraderm Cellular Energy Facial
This unique treatment has a selection of bespoke variations to suit your skin type and allows you to achieve exceptional, visible and clinically proven results after just one treatment. The 8 options are:
– Moisturising
– Anti-wrinkle
– Anti-ageing
– Sun preparation/repair
– Soothing
– Nourishing
– Purifying
– Brightening
Hydraderm Cellular Energy-Lift Facial
Reduce the effects of time on your skin! This facial is an effective lifting treatment which stimulates the facial muscles using a low frequency current which is toning in action, stimulating the muscle fibres and the skin leaving smoother, firmer and with a more youthful appearance to the complexion.
Both facials are 60 minutes