Put the spring back in your skin with the new formulated Clarins Extra Firming range!
The Clarins Extra Firming range is an improved version of its Extra-Firming skin care, with day and night creams for different skin types.
The day cream features the kangaroo plant which encourages the regeneration capacity of young cell clusters in the skin, which is designed to leave skin looking firmer.
In addition to the kangaroo flower, the Extra-Firming Night Cream contains moonstone hydrated silica, which optimises skin regeneration during the night.
Both creams are available for dry skin types.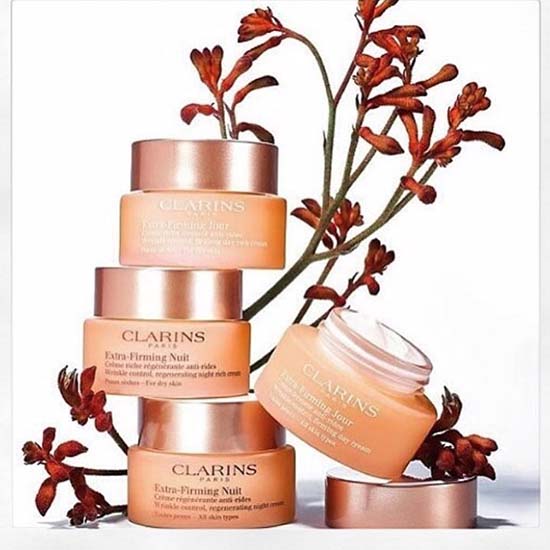 Call the FAB Salon today on 0161 627 1114 to find out more about the new Clarins Extra Firming range.